Hana a

nd

 Dalimil Dvořák

, the couple who established the 

Experientia

 Foundation, met each other during their student days, and it is entirely symbolic that 

they met

 in a chemistry laboratory. While 

Hana Dvořáková (HD) 

subsequently went on to collaborate with Professor 

Antonín 

Holý

 on the development of antiviral 

compound

s, 

Dalimil Dvořák (DD) 

became a professor at 

the University of Chemistry and Technology (UCT) in Prague.

 

In 2013, they started the 

Experientia

 Foundation

, 

which supports young scientists in the fields of organic, bioorganic, and medicinal chemistry and

,

 to date, they have provided 

grants

to 17 young scholars

to help fund 

their 

post

–

doctoral 

research 

stays

abroad. In addition, they launched

a new 

start

-up

 

grant pro

gramme 

with the aim of motivating young scientists to establish their own research groups in the Czech Republic. The 

Dvořáks

 unhesitatingly devote

 the money

 

they 

have 

receive

d

 from the 

licensing royalties

 associated with the antiviral 

compound

s developed 

at the Institute of Organic Chemistry and Biochemistry in Prague

 

(

IOCB)

 

back to science, explaining that this is, after all, whe

nce

 the money comes

.
Text: Anna Batistová
I would like to start by finding out more about your reminiscences about Professor Holý, as, essentially, that is where the story of the Experientia Foundation begins…  
HD: Yes. Although we established the Experientia Foundation only in 2013, its story actually dates back to 1986. Back then, I was employed at IOCB at the Department of Nucleic Acid Chemistry, but I wasn't very satisfied there and I announced that I would like to leave. Ivan Rosenberg, who was Antonín Holý's closest collaborator at that time, proposed that I apply for a position in Holý's working group, as he had just been given his own laboratory. So I actually went to Professor Holý and quite openly asked him: "May I work with you?", and Professor Holý said: "Yes." Whenever I later recounted this story to anyone, they were all surprised. Particularly my mother, who asked me: "You really just went up to him and asked?" 
What were your first impressions when you first started collaborating with Professor Holý? 
HD: Things were very good right from the start; the environment was highly motivating and I enjoyed it enormously. At the same time, collaboration with Professor Holý was very specific in many ways. For example, when he assigned me my first tasks, I was looking for a place to sit down so that I could write up my protocol. Professor Holý told me that I didn't need a chair. He also said that I should plan my work in such a way that, when one chemical reaction is underway, I should use the time to process the results of the previous one. This was of course a good idea and led to great effectivity, but because the working up of the reaction is usually much more time-consuming than initiating it, my work in Holý's laboratory was very demanding and stressful. 
Which part of the research did Professor Holý place in your hands at that time?  
HD: Professor Holý gave me the task of preparing a series of 3-deaza acyclic analogues of nucleosides and nucleotides (the nitrogen in position 3 was substituted with carbon on a heterocyclic basis). This concerned the further modification of acyclic analogues with a unique structure and with very promising antiviral effects, which Professor Holý had recently prepared in collaboration with Ivan Rosenberg. Back then, Professor Holý told me: "It's a challenge!" At that time, I didn't yet know exactly what he meant, but I soon found out. The synthesis of 3-deaza analogues of acyclic nucleoside and nucleotide analogues also became the topic of my dissertation, something Professor Holý talked me into during the very early days. I originally wasn't planning on getting a PhD at all, as I didn't have much faith in myself and was convinced that I didn't have sufficient skills for scientific research. In addition, I already had two small children and, as a result, I had the feeling that I didn't have enough time for science. But Professor Holý ultimately convinced me otherwise. 
Were you, at the time, aware of the breakthrough nature of your work? 
HD: Of course I knew that I was working on the development of new antiviral compounds. The group of compounds on which we were working did indeed consequently become the basis for a new generation of antiviral drugs. The first of these was Duviragel, which is active against herpes viruses. Others worth mentioning include Vistide, which is used to treat cytomegalovirus retinitis, and Hepsera, which is used in the treatment of chronic Type B viral hepatitis. However, the most important of the compounds from this series is undoubtedly Viread, which continues to be one of the most effective drugs in existence today for the treatment of AIDS. There were many research groups working on modifying nucleoside and nucleotide analogues at that time, but it was Professor Holý who had the good fortune that specifically his modifications were effective. 
How did Professor Holý successfully introduce his effective compounds into practice? 
HD: Professor Holý had prepared the majority of the most important compounds even prior to 1989, that is to say, at a time when it wasn't possible to move the research forward in Czechoslovakia in a direction that would lead to the introduction of a compound prepared in a laboratory into practice. This is a very time-consuming task and, above all, an extremely expensive process. Compounds are first tested on cell cultures. The next step involves intensive testing on animals. Subsequently, it is only during the next phase that clinical testing can begin. The entire cycle takes about ten years and is indeed very costly. In then-Czechoslovakia, Professor Holý would never have had the opportunity to complete it, not only because of financial limitations but also because there was no political support for his work. Fortunately, during the 1980s and 1990s the regime no longer prevented scientists from participating in international conferences, and it was there that Professor Holý's noteworthy results captured attention. 
And that is how the famous Holy Trinity collaboration came into being? 
HD: Yes. Professor Holý actually first met Erik De Clercq from the Catholic University of Leuven in 1976 at a conference in Göttingen. This educational institution was equipped with a world-class laboratory for testing a diverse range of viruses on cell cultures. It was then that a joint research agreement was signed, and, from that time on, all of the compounds prepared in Holý's laboratory were sent to Belgium for in vitro testing. Ten years later, the results from Holý's compounds convinced Professor John Martin, an American scientist working for the Connecticut-based Bristol-Meyers pharmaceutical company, that they had great prospects and work on their development was launched there. This trio later started to be called the Holy Trinity. The relevant patents were later purchased by Gilead Sciences, a small pharmaceutical company with fifteen employees, where the further development of antivirals continues to this day. However, the company now has several thousand employees. When I first joined Holý's group, it was already standard procedure for all compounds to be sent to Belgium for cell culture testing, and it was just at that time that the collaboration with the American side was starting.  
Which of the compounds were the Americans interested in? 
HD: The Americans were interested in the entire group of nucleotide analogues – so-called acyclic nucleoside phosphonates. These involve a modification where the phosphorus is bonded directly to the carbon, as compared to the phosphates in natural nucleotides, where oxygen is bonded between the phosphorus and the carbon. It is specifically this slight modification that led to a great breakthrough in the treatment of viral diseases, primarily AIDS. Their unique biological characteristics are associated with the significant similarity of their structure with natural nucleotides, as well as with their high stability within an organism. 
How were the patents handled? 
HD: Professor Holý was not only an outstanding scientist but he was also a clever organiser and had been well-informed by his collaborators from abroad, so that he obtained patents on a regular basis for all of the compounds originating in his laboratory. When the Americans became involved in the research, the patents of course immediately became much more complex and they were also written up much better. 
Professor Holý had an incredible number of patents. How did this come to be? 
HD: The number of preparations that came from his laboratory is absolutely unique, but, at the same time, he never had a large group. During the years I collaborated with him, his group also included an excellent laboratory technician – Běla Nováková. It was particularly because of Běla that Professor Holý would often declare that a qualified laboratory technician is much more valuable to him than "some engineer". The synthetic processes that led to the discovery of the most significant active substances were not all that demanding from the perspective of instruments, but it needs to be stressed that, for the most part, Professor Holý prepared them himself thanks to his extreme diligence, knowledge, perseverance, and enthusiasm. Of course, he also had a lot of luck, first with the modifications based on sugars, but mainly with the modifications based on phosphorus. In his case, the old adage "luck favours the well-prepared" applied 100%. 
How did you feel when you found out that you would receive a share of the licensing royalties for the antiviral drugs? 
HD: It all started very inconspicuously. At first, I started receiving the licensing royalties for the antiherpetic drugs. Even though these were small amounts, we thought it was fantastic. As two young scientific workers with below-average wages and with two young children, we couldn't even afford our own housing and lived with our parents. Paradoxically, the licensing royalties started to arrive when I was no longer working for Professor Holý. One day – this was after 2000 – he invited me to come see him and told me: "Hana, you'll be able to buy something bigger now. Maybe a flat!" And this truly happened. We soon started receiving higher amounts in our bank account from the licensing royalties for Viread. When someone has so much money all of a sudden and isn't used to spending much, they really don't know what to do with it. Before then, we were happy we could even survive, and now we were getting more money every month.  
When did you decided you would be philanthropists? 
HD: I was well aware that having money is a great responsibility and that I must make a good decision about how to use it. I had visions of our money helping the sick, the disabled, the poor, people in dire straits, and so forth, but then I realised that there wouldn't be enough money to help all of the needy. I had no clue where to start. In 2002, the year of the devastating floods, I was shocked by the situation in the afflicted areas. After seeing a news report on Czech Television about how the People in Need organisation was helping those severely affected in Northern Bohemia, it suddenly dawned on me that I also wanted to help them. It was a spur of the moment impulse; I looked up People in Need's bank account number on their website and immediately sent them a million crowns. This was our first philanthropic act and we felt good about it. Šimon Pánek (editor's note: the director of People in Need) invited us so he could thank us, and this marked the start of our close working relationship with this wonderful non-profit organisation. Over the fifteen years of our cooperation, it became clear to us that we chiefly want to support the education of socially marginalised children, as this is an area which remains quite neglected by the state and even private investors are reluctant to invest in it. 
How is it that you did not stay with this particular good deed? 
HD: We knew that there would be even more money and that we have an even greater potential. Then one day, in the supplement to the Hospodářsky noviny daily, I read an interview with Tony Meyers, an acknowledged Canadian expert on the subject of philanthropy. He talked about how he works with philanthropists. I suddenly got the idea that I'd like to speak with him, and that I would like to know how best to direct the money. The Via Foundation, which had invited Meyers to Prague, arranged a meeting with him for me. The result of the inspiring discussion I had with Tony was mainly finding out about his experience with looking for the right philanthropic project, that it's usually a long process requiring a lot of effort. Tony also introduced us to Jiří Bárta, the director of the Via Foundation, which is another organisation we have been helping to support since then. Chiefly, however, for the past several years we have been polishing our philanthropic opinions with the wonderful Jiří Bárta, which, amongst other things, led us to the idea that we could establish our own foundation. 
Since 2013, you have been donating your share of the licensing royalties for antiviral drugs mainly to you own Experientia Foundation. How did you decide that you would use the money in this specific way? 
DD: In 2012, we went to Milan with some friends – former colleagues from the IOCB – to see the sights and enjoy good Italian food and wine. We had a lot of time for discussing a broad range of topics, and one of them was the not–very–optimistic situation with regard to Czech science. In relation to this, it was mentioned that it's a shame that Professor Holý, who was receiving the largest share of the licensing royalties at the time, doesn't use this money to support our young scientists. 
HD: During the flight home from Milan, I got the idea that we could actually do this. As soon as we arrived in Prague, I told Dalimil and he replied: "I had the same thought.". But that is how everything works with us. 
So you decided to donate your money to science, specifically to the field of research whence they come… 
DD: This line of thought was clear from the very beginning. We said that we'd return the money to whence it came – meaning organic, bioorganic, and medicinal chemistry. 
What was your vision when you were in the process of establishing the Experientia Foundation? 
DD: We knew that we wanted to support young chemists after they receive their PhD. Scholarships awarded to students for study stays abroad are fairly common, but there are practically no programmes that offer anything comparable to those who have completed a doctorate in the Czech Republic. It's unusual that our government doesn't support anything similar, because when someone is applying for a good position abroad and says that they have their own source of financing, they have a definite edge over other candidates. And so we decided to give our grant recipients this advantage. 
How did you, as two chemists, come to terms with dealing with the various administrative difficulties associated with running a foundation? 
HD: We were honestly terrified of the organisational aspects, but we have excellent colleagues to work with us. Thanks to them, we were amazed to discover that all of the administrative and organisational tasks can be completed very smoothly. Our association with the IOCB, where the Experientia Foundation has its headquarters, also helped. This connection  is completely logical, as it was at theInstitute that Professor Holý carried out his research. We were also grateful to Zdeněk Havlas, the former director of the Institute, for supporting our foundation in this way. 
Every year, the number of individuals applying for your grant exceeds the number of scholars you ultimately send abroad. How are the submitted projects assessed? 
DD: We work together with a number of experts from the fields of organic, bioorganic, and medicinal chemistry. Thus far, all of our evaluators have been from the Czech Republic, even though one is a foreigner, but he is at the IOCB. Once we receive all of the assessments, we convene a meeting of the Board of Trustees. Using the expert appraisals in combination with our extensive charts, we decide which of the candidates will receive a grant in the given year. Thus far, we have always reached an absolute consensus. 
What was it about those scholars who have received grants that captured your interest?  
DD: There is absolutely nothing personal involved, as we assess the candidates only on the basis of their projects. When we first started, we met with our colleagues from the Hlávka Foundation. They advised us that the description of the materials that are to be submitted with the application should not be overly specific. The way in which a candidate writes their cover letter, their CV, and their project as well as how they organise the materials actually says much about them – about their approach to work, and how methodological and systematic they are. This advice continues to greatly help us with our selection of grant recipients. 
Can you describe, in general terms, what a candidate must fulfil in order to receive a grant? 
DD: What we value the most is if the candidate has a truly original and ambitious project that has nothing in common with their previous focus. There have been cases where we had to decide whether to provide support to a candidate interested in working in a prominent laboratory or to someone who wanted to work in a laboratory run by a young professor. The project of the latter candidate was so interesting and appealed to us to such an extent that we ultimately awarded the grant to them, even though there was a higher degree of associated risk. Of course, in addition to the quality of the project itself, it also depends on whom the candidate will be working with and, no less importantly, their previous success. I must say that the majority of submitted projects are very good. The only thing we regret is that so far only one woman has applied.  
To date, 17 scholars have been able to work abroad thanks to your support. What gives you the greatest pleasure? What are you most proud of? 
DD: Our scholars have already published quite a large volume of materials, all in very well-known journals, including Nature. Our very first scholar, Jakub Hývl, asserted himself with the work he carried out under the Nobel Laureate Professor Richard Schrock, who ultimately offered him the ability to stay on for a further year out of his own resources. This is wonderful proof of the fact that the money expended for his grant was in truly good hands. Today, Jakub is continuing with his career, and we think that we can look forward to seeing other individuals follow the same path. For example, Tomáš Šolomek now heads his own research group in Basel. All of our grant recipients are spreading the good reputation not only of Czech chemistry but also of the Czech Republic as a whole, and this is very important to us. 
You want to support Czech science even more so you launched a programme of start-up grants for young scientists to help them establish their own research groups in the Czech Republic. How did you come up with the idea to initiate another major project of this scope? 
HD: We were trying to think of some other ways in which we could support Czech science even more. We reached the conclusion that it's necessary to motivate young scientists who have returned from post–doctoral stays abroad in such a way that they will be able to establish their own research groups in the Czech Republic. In our opinion, this is a crucial point for Czech PhDs. They do well abroad and have enough money there, but its impossible to remain on a post–doctoral stay forever. Quite often, they already have their own families and are wondering whether they want their children to be American or Czech. They long to return to the Czech Republic but don't know what they would do here – there is no funding for scientists who are just starting out, and finding a place in the existing structures is very difficult… And so we came up with the idea of start-up grants for scientists just launching their career in organic, bioorganic, or medicinal chemistry, who have completed at least a year–long research stay abroad and who would like to establish their own research group in the Czech Republic. 
Why do you want to support new research groups and not the existing ones? 
DD: In the case of start-up grants – just like in the case of previous projects, but even more important in this case – it is the originality of the project. We want to take advantage of the experiences young scientists have gained abroad to support new, innovative projects. Only in this way will science move forward. We don't want to provide support to people who continue to work on the same subject they focused on during the entire course of their studies, that is to say the subject their research supervisor was focused on (so-called "inbreeding"). 
In your rules you even mention new and risky topics. In what sense should a project be risky? 
DD: The projects should be ambitious, they should not repeat or expand on something that is already known from literature. Every such project is then naturally risky to a certain extent. Another important aspect is the timeframe of three years, which is the period of time during which we will help support the research group. We expect that the principal investigator will have a more long-term vision and will strive to receive an ERC grant (editor's note: European Research Council grants are awarded by the European Commission). 
For your start-up grant programme, you collaborate with Czech workplaces that will provide an environment for research groups. How have the various institutions responded to your idea so far? 
DD: The responses were mostly positive. The first research group supported by the Experientia Foundation Start-up Grant was established at the Science Faculty of the Charles University in Prague, the second at the University of Chemistry and Technology in Prague, and cooperation with both universities is flawless.
Although your start-up grant programme is still in the first phases, can you nevertheless reveal your vision to us? 
HD: This is a very ambitious project on our part, but we have faith in it. We have a clear vision, which is worth investing money in this programme. The start-up grants should have a much greater reach than our current programme for research stays abroad, as the research groups would be active here, in the Czech Republic, for at least the period of three years during which we will financially support them. We believe that more young scientists and future Czech scientific successes will ensue from these working groups. 
Dr Hana Dvořáková is a co-founder of the Experientia Foundation, which she finances from her share of the licensing royalties she receives from the antiviral compounds she developed with Professor Antonín Holý at the Institute of Organic Chemistry and Biochemistry of the Czech Academy of Sciences. After obtaining an MSc in organic chemistry from the University of Chemistry and Technology in Prague, Hana Dvořáková went on to receive a PhD from the Institute of Organic Chemistry and Biochemistry for her dissertation on the topic "Acyclic Analogues of Nucleosides and Nucleotides with Modified Purine Bases". Today, she teaches at the University of Chemistry and Technology in Prague. The subject of her research is the application of NMR spectroscopy in the field of calixarenes, resorcinarenes, and natural compounds; the study of conformational and dynamic properties of molecules; and the kinetics and thermodynamics of chemical reactions.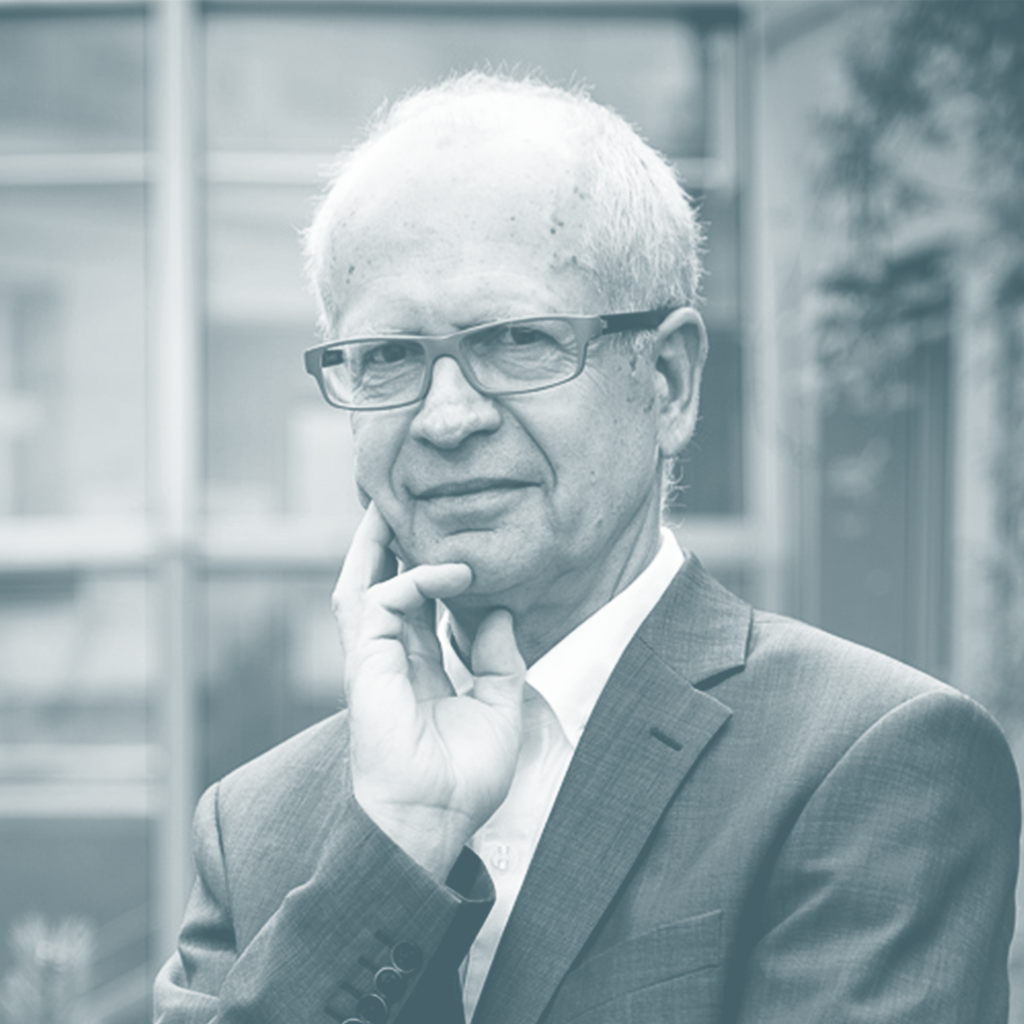 Professor Ing. Dalimil Dvořák, CSc. is a co-founder of the Experientia Foundation. After obtaining an MSc in organic chemistry from the University of Chemistry and Technology in Prague, Dalimil Dvořák went on to receive a PhD in the area of the chemistry of methylene malonic aldehydes from the Institute of Organic Chemistry and Biochemistry. In 1990, Dalimil Dvořák started teaching organic chemistry at the University of Chemistry and Technology in Prague. The subject of his research is the use of transition metal complexes in organic synthesis; the study of the characteristics of Fischer carbene complexes, and the synthesis of purine derivatives with potential biological activity. In 2005, the President of the Czech Republic appointed Dalimil Dvořák as a professor.